07 Sep 2020
How Innovation Can Help UAE Government solving current and future challenges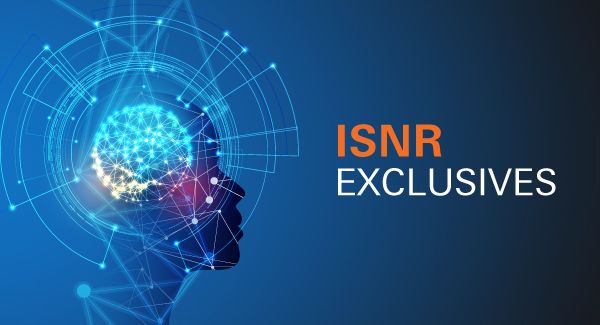 Innovation has become the buzzword across the world as many governments have explored its strategic potential in different domains of society.
And the UAE is no exception, with its top position as the most innovative country in the Arab world based on the annual Global Innovation Index 2019, and having promoted and encouraged it in fields such as Artificial Intelligence (AI), local entrepreneurship, international start-up incubation, as well as women's empowerment in policing and high-tech sectors. Evaluated annual Government investment in innovation has officially reached 3 Billion US dollars with seven priority sectors, including high technology.
Such increased collaboration between the start-up ecosystem and the police community has opened a new door to innovation, with modern innovation methodologies and agile business strategies serving the UAE government agencies' current pain points and future needs.
And the practice is widespread. Last year, the Dubai Future Foundation announced the selection of a number of local and global start-ups to work on a series of future projects in collaboration with three government entities within the first round of Dubai Future Accelerators' 6th Cohort. A total of nine start-ups from around the world succeeded in finding innovative solutions to challenges launched by Dubai Police, the Roads and Transport Authority (RTA) and Etisalat. These solutions targeted various sectors such as security services, transportation, customer service, communications, AI and digital transformation, among others.
"This fruitful cooperation between government and private entities is a key step toward accelerating the implementation of these innovative solutions," said Saeed Al Falasi, Executive Director of Future Design and Acceleration at the Foundation, at the time. "And it stands as a clear example of Dubai's continuous success in employing advanced technologies in providing revolutionary services that meet current and future requirements."
As such, ISNR Abu Dhabi is preparing to host the fourth edition of its webinar series to tackle such vital topics, including the future research and development investment of governments, industry leaders and venture capitals in AI and robotics, which are expected to have a significant impact for the policing and national security community stakeholders.
Abu Dhabi will be well represented by Injazat and Gothams x Hub71, both engaged organizations playing a key role in enhancing a collaborative approach by accelerating start-ups in their development while providing maximum value for the entire ecosystem – entrepreneurs, corporations and investors alike – in various industries. They also look at security and safety as a new promising sector.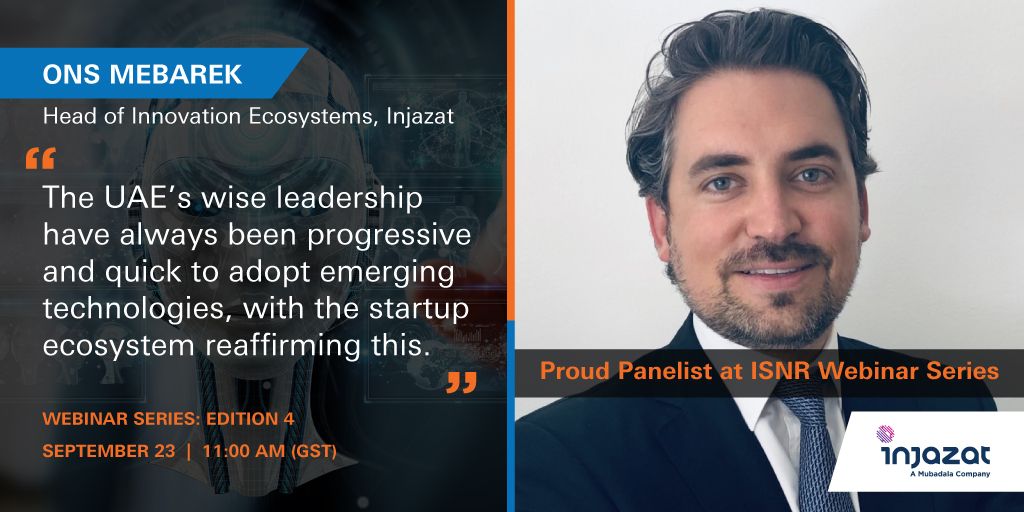 According to Ons Mebarek, Head of Innovation Ecosystems at Injazat: "Innovation is at the core of the UAE's strategy as it looks to adopt the latest technology to deliver its vision for a diverse and sustainable economy. The nation's wise leadership, business leaders and citizens have always been progressive and quick to adopt emerging technologies, with today's flourishing startup ecosystem reaffirming this. Injazat is playing a key role in supporting the startup community by offering first-hand advice from our knowledge specialists, as well as opportunities to test and trial innovative solutions against real world problems in order to deliver impact and value for our customers and communities."
As for Elodie Robin-Guillerm, Program Director at Gothams x Hub71, she expressed her delight at seeing much enthusiasm in trying to develop and grow a safety and security related 'Made in UAE' tech ecosystem. "Thanks to the unfailing support of our partners, we have been able to launch the first aerospace, defence and security accelerator program in the UAE," she said. "As security and safety has always been in the heart of the UAE national strategy, we are pleased to see the increase of initiatives in those domains to support this national movement of building a tech ecosystem."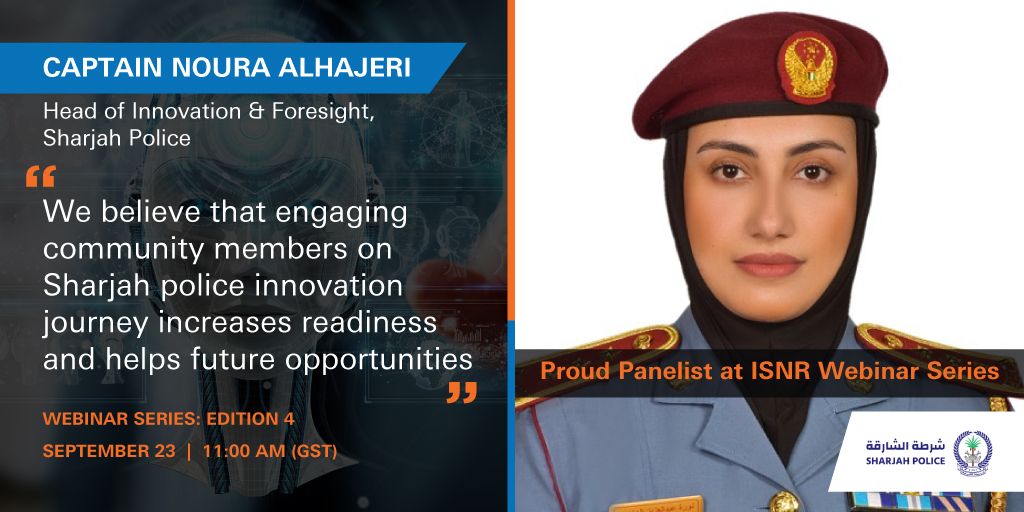 In Sharjah, government entities are working on similar fronts, with the Department of Innovation and Foresight at the emirate's police looking to develop new models where Small and Medium Enterprises (SMEs) and start-ups will undoubtedly play a larger role. "We believe that engaging and integrating community stakeholders on Sharjah police innovation journey in today's dynamic environment, will increase our future readiness and help us better reach our targets and take advantage of future opportunities, and ultimately, achieve our leaders vision." said Captain Noura Abdelaziz AlHajeri, Head of Innovation & Foresight at Sharjah Police HQ. "The Covid-19 pandemic has accelerated the momentum and pushed us to replace the traditional methods by adopting a more agile and transformation processes. The ISNR Abu Dhabi Webinar can help us in establishing initial contacts with the right organizations and people to develop new tangible collaborative models."
According to Irakli Beridze, Head of the Centre for Artificial Intelligence and Robotics at the United Nations Interregional Crime and Justice Research Institute (UNICRI) and panel moderator, "Policing has traditionally been reactionary in nature, while start-ups, on the other hand, have been at the forefront of technological innovation, expanding thought boundaries, enhancing productivity and, most importantly, finding new and ground-breaking solutions to traditional problems. In this regard, start-ups in the policing and broader security domain can provide an opportunity to break down this traditional mould, prevent damage and loss, and even save lives," he explained. "Now, more than ever, we need to promote this new way of thinking, create structures that allow for innovation to come foment and encourage these communities to cooperate more with industry, as well as academia and civil society organizations. At the same time, any innovation should not erode human rights, deepen inequality or exacerbate discrimination."
"ISNR Abu Dhabi wants to provide a unique platform enabling all innovation and start-up ecosystem security stakeholders to share challenges together, identify market gaps and create new collaboration opportunities, particularly in the post Covid-19 context," said Meline Eolmezian-Soulie, Group Events Director – National and Cyber Security Portfolio (ISNR Abu Dhabi) at Reed Exhibitions Middle East. "The police innovation community is now more than ever open to collaboration with third-parties, while taking advantage of this fantastic energy and creativity, allowing an agile, cost-efficient and fast approach to solve problems and bring solutions."
She said bringing the spotlight on the innovation community and the start-up ecosystem into the ISNR Abu Dhabi program is a strategic driver with much potential and positive impact on innovation, business, thought leadership and public awareness, which are the four drivers of the platform.
The webinar will offer an exclusive platform for engaged leaders, experts and enthusiastic innovators to share their best practice, introduce recent local initiatives, underline benefits and open the discussion on the most effective adoption and implementation innovation and business approach for the police and national security communities. It will have a special feature on AI and Robotics, while highlighting why post-Covid is the right time to initiate new approaches and reinforce partnerships between start-ups and the public sector. It will also identify the main technology fields and sectors, including the gaps, as well as the future needs and applications of policing and national security agencies where start-ups can play a central role.